Petcafe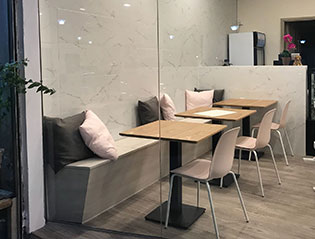 Canine wellness and Rehab Centre is really thrilled to announce the opening of our Canine Cafe! Singapore's first pet cafe to be located within a wellness and rehab centre
These changes things! You can work from a laptop, meet up with friends or even find yourself some relaxing "me" time while your canine companion is having a pool session.
Our cafe offers a variety of scrumptious, filling and satisfying mains, such as light an fish and chips, burgers, roast chicken and baked salmon. All skilfully whipped up by Chef Yip, a speciality pasta chef with 20 years of experience in the kitchen.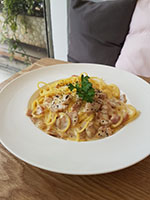 Can't decide between breakfast and lunch? Fret not! With our all-day breakfast menu, you can have breakfast at any time of the day!
Prefer something light? Our salads made with fresh and crunchy lettuce, juicy tomatoes, crispy cucumbers and savoury protein of your choice would be perfect for you.
If you are one who needs your regular caffeine boost, pair an aromatic cup of coffee or tea with our fudgy chocolate cake, delectable rainbow cake or creamy, smooth cheesecake with morsels of Oreo swirled in it.
There is something for everyone, including your canine companion! Just ask our friendly staff!